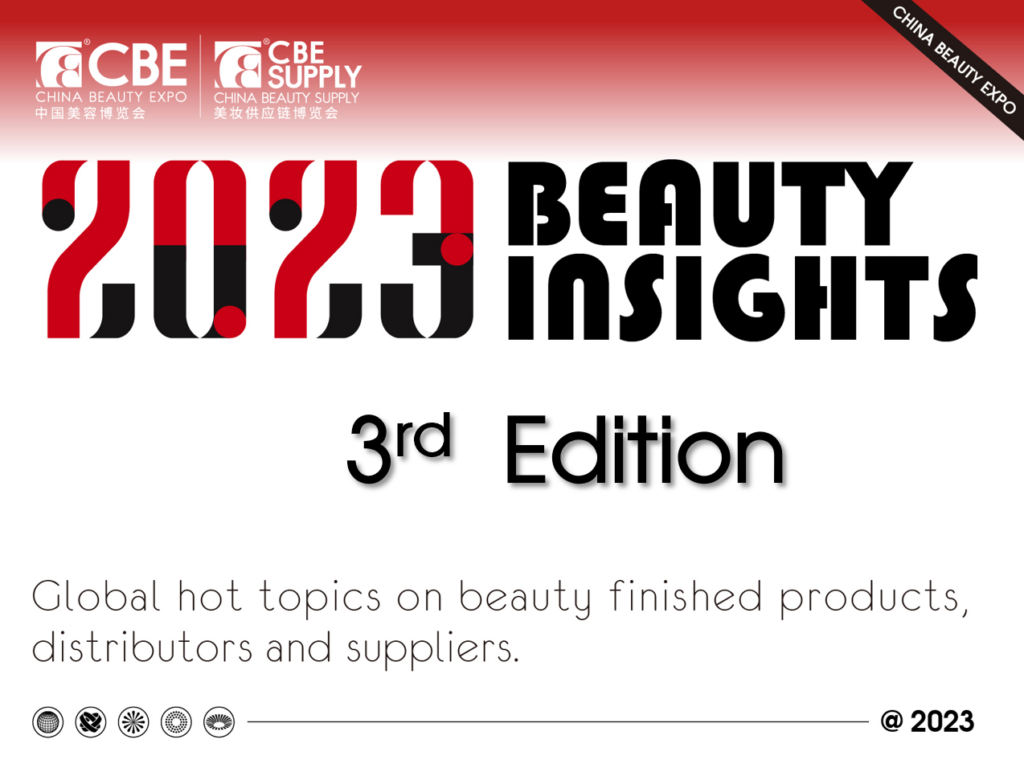 Recently, as part of its 2025 strategy, Givaudan announced that it has reached an agreement to acquire some cosmetic ingredients of synthetic biotechnology from Amyris (Nasdaq: AMRS). These ingredients include high-performance emollient Neossance® Squalane, plant-based silicone alternative Neossance®Hemisqualane and sustainable sunscreen CleanScreen™.
Thank you for reading this post, don't forget to subscribe!
American affordable makeup brand e.l.f. announced on Tmall flagship store, Douyin flagship store and other platforms that it will temporarily leave the Chinese market and will remove all products from the shelves. It is reported that elf's new release speed is relatively slow, and it is constantly being impacted by domestic cosmetics, so it will leave the Chinese market for a while.
Luxury group Hermès released its financial report for the 2022 fiscal year. Its comprehensive revenue increased by 29% year-on-year to 11.6 billion euros (approximately RMB 85.09 billion), and operating profit increased by 40.5% to 4.697 billion euros (approximately RMB 34.45 billion). Among them, the perfume and beauty business increased by 15% to 448 million euros (about 3.28 billion yuan).
Unilever released its 2022 Group Revenue Strategy Summary Report. Unilever added two 1 billion euro (about 7.34 billion yuan) brands, and total sales of 14 brands worth more than 1 billion euros have increased by nearly 11%. Among them, the advanced beauty brand is one of the fastest growing parts of Unilever.
On February 22, the 2023 CiE Beauty Innovation Exhibition opened at the Hangzhou International Expo Center. 60,000+ exhibition area and 800+ high-quality exhibitors have attracted colleagues from the beauty industry from all over the country to look for business opportunities and discuss industry trends.
According to data from Kuaishou Beauty, in 2022, the beauty GMV increased by 245% year-on-year. There are 300 beauty live broadcasts with a GMV exceeding 10 million, and on an average of 1.2 days, there is a beauty live broadcast with sales exceeding 10 million. There are 40 KOL whose annual turnover exceeds 100 million yuan, and 60 brands whose annual turnover exceeds 100 million yuan.
L'Oreal has invested in a new supply chain management company in Nantong, Jiangsu Province. The date of establishment is February 20, with a registered capital of 130 million yuan. The legal representative is the president of L'Oreal North Asia and the CEO of China, Megarbane Fabrice. The company is wholly-owned by L'Oreal (China) Co., Ltd., and its business scope includes: road cargo transportation, supply chain management services, general cargo warehousing services, software development, data processing services, Internet data services, and artificial intelligence industry application system integration services wait.
On March 2, the Census and Statistics Department of the Hong Kong Government released data showing that the provisional estimate of the total retail sales value in January 2023 was 36.2 billion yuan, a year-on-year increase of 7.0%, of which online sales were 3 billion yuan, accounting for 8.2%. Over the same period in 2022, it will fall by 4.2%. In terms of product categories, jewelry, clocks and precious gifts grew faster by 23.1%; goods in department stores increased by 3.9%; drugs and cosmetics increased by 15.3%.
On March 1, the Beiersdorf Group released its 2022 annual results. The group's total sales last year reached 8.799 billion euros (about 64.4 billion yuan), a year-on-year increase of 15.4%, setting the best performance in decades. It is understood that this is the first time that the Beiersdorf Group has exceeded the 8 billion euro mark, and its main brands Nivea, Eucerin, and La Prairie have all achieved growth.
On February 27, Bloomage Bio released their 2022 results. The company achieved operating income of 6.359 billion yuan, a year-on-year increase of 28.53%; a net profit attributable to the parent of 970 million yuan, a year-on-year increase of 24.00%. This is the first time it has broken through the 6 billion mark; as far as the industry is concerned, this is the second beauty company in the A-share market to break the 6 billion mark so far.
Due to the pandemic in China, the number of registered products in January 2023 was only 9,748, which was the lowest in recent years. The number of commodity filings decreased by 50.01% compared with the same period last year, and an overall decrease of 80.01% compared with the previous month. Although consumers' shopping desires were flat in early January, search enthusiasm showed an upward trend during the Chinese New Year period, and the search interest in cosmetics categories increased rapidly. It is worth mentioning that products claiming beauty modification have also attracted much attention, with a month-on-month increase of 15.98%.