Color Cosmetics (Halls W2, W8, E2, E3, E6, E7, N5)
Makeup, the most heated and trendy categories at China Beauty Expo, will attract more than 400 top brands from the international and domestic market. Driven by women's demand for affects and trendy goods, CBE establishes dedicated areas for makeup, perfume, accessories, supporting services, with various themes based on personality, youth culture or artistical elements. China Beauty Expo has been a beauty influencer for years, integrating the industry's resources and clients. Top cosmetics brand awards are given to top-tier makeup companies annually and displayed through multi-channel promotions. There are over 20 concurrent onsite events consisting of more than 50,000 beauty professionals from 80 countries and regions to meet and network. KOLs and Bloggers, known as a strong consumption – driving channel to approach target audience effectively, pay the most concern about makeup and color cosmetics sector as well.
Thank you for reading this post, don't forget to subscribe!
According to the" Global Fragrance Industry Analysis Report" released by the Foresight Industry Research Institute, China's perfume market is expected to maintain a compound annual growth rate of about 15% from 2018 to 2024 and the market size is expected to exceed 40 billion yuan by 2022.  With a high unit price, young consumer age group and an established industry structure, the Chinese perfume market is sure to develop very well in the future.
"Fragrance Zone" in Hall W2 will gather international high-end brands like Bvlgari, Versace, Anna Sui, Coach; Niche brands like 4711, Clean, Tous, Trussarci, Masaki; As well as popular brands Boitown & Reclassifed; and salon fragrance brand Barrio.
Scope of Exhibitors
Makeup (pre-makeup, foundation, concealer, lip, eyes, eyebrows, etc.)

Perfumery (perfume, cologne, fragrance, household scent, aromatherapy, etc.)

Beauty Accessories (brushes, puffs, beauty blender, eyebrow trimmers, eyelash curlers, hair combs, etc.)

Personal care (body care, hand and feet care)
Why Exhibit
Category segmentation, exclusive themed halls

Interactive marketing summits, integration of online and offline channels

Listen to industry authorities, interpret and explore the future development trends of the industry

Connect with quality buyers from more than 80 countries

Fulfill all your product needs Exhibits with well-known global personal care companies and brands
Visitor Category
Regional distributor, top 100 / regional chain stores, Asia's excellent channel dealers mainstream e-commerce buyer, social e-commerce, wechat, associations, mainstream media, KOL, professional makeup artists, international perfumers, operational service agencies, industry experts Word of mouth from more than 400 personal care companies from home and abroad
Why Visit
More than 400 high-quality international and domestic companies in makeup, perfumery, and beauty accessories

Big brand show, new China makeup theme hall, live makeup experience

Art makeup festivals and other trendy events, close quarter interaction

Exclusive custom makeup and beauty accessories theme hall with trendy exhibits

Regional distributors across the country, top 100 / regional chain stores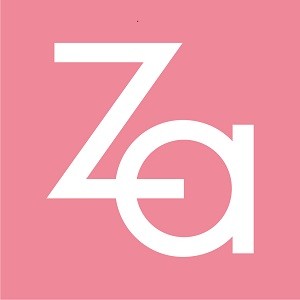 Shiseido China Co., Ltd.
Product Brand: ZA
Shiseido is a a global beauty giant that currently operates in approximately 120 countries and regions around the world. Aim to transcend borders and boundaries and venture beyond the cosmetics business to realize Beauty Innovations through the creation of unique products, delivering new values and actively contributing to the happiness of our customers across the globe through beauty. Strive to create a better world through beauty innovations. A world where people live in happiness, and beauty is limitless, loving and alive.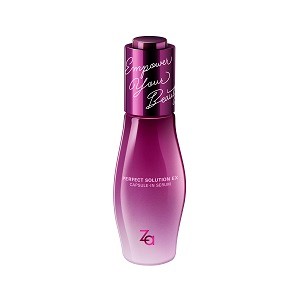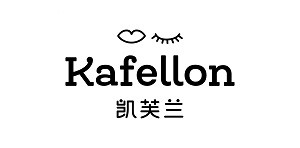 Carslan Co. Ltd
Product Brand: Kafellon
Kafellon as the first cosmetics brand authorized by the State Hermitage Museum, cooperates with the museum to launch a series of limited IP products. The new series are inspired by the masterpieces of Henri Matisse, the fauve pioneer and the major representative. He is famous for his bight and bold color using, and many masterpieces of him are living in the State Hermitage Museum now.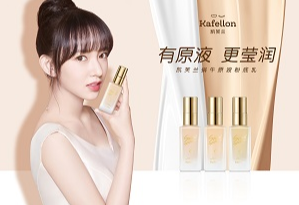 Shanghai Shenlan Cosmetics Co. Ltd
Product Brand: BLEUNUIT
BLEUNUIT is attached to Shanghai Shenlan Cosmetics Co. Ltd,the brand was founded in 1999. Our company cooperates with the top OEM manufacturers in the world, we are committed to produce high quality makeup products with professional Asian custom color and fine technology, which makes us attracted millions of Chinese makeup artists and talented and loyal customers to become fans of BLEUNUIT.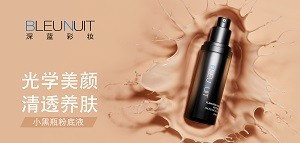 Top Cosmetics Brands

China Meiyi Award

China Cosmetics Retail Summit

Distributors Award

Content Marketing Leaders' Summit

Makeup Festival