Skincare (Halls W1, E1, E2, E3, E6, E7, N5)
Halls W1, E1, E2, E3, E7, E8, E10 and N5 will feature 600 skin care and facial mask companies from both domestic and overseas. Selected high-quality exhibitors and products will meet the needs of various mainstream offline and online channels. Skin care, the category with the largest market share in China, dominates and drives the vigorous development of the Chinese cosmetics market. CBE, the organizing committee follows closely to the development trend of global skin care products, and uses premium, efficacy, quality, innovation as criteria when selecting exhibitors. The range of exhibitors chosen contains a balance of well-known international and domestic brands operating in the Chinese market, as well as small-scale, emerging, and demand-segmented emerging brands.
Thank you for reading this post, don't forget to subscribe!
Some people said the mature leading brands' "hot items" educated the market but just meet the general needs of the public. Therefore, the personalized demand and the emergence of new consumer groups create opportunities for new brands to break out. They keep attracting young consumers through content, societies, reputation and shaping of values, and realize the sales conversion through the continuous operations.
CBE's "Popping Zone," located within Hall E7, focuses on "trendy and emerging" brands, will introduce some new players, setting up a product incubation area. The "Popping Zone" will bring in top brands of the emerging market and help brands with incubation. At the same time, it will help brands to break out through digitalization, as well as actively embrace trends of the young generation.
Under the impact of the pandemic, brands and physical stores were facing unprecedented pressure in 2020, with stores unable to open, and consumers decreasing sharply, more and more physical stores and brands began to try social e-commerce and actively broke out.
In order to meet this market demand, CBE will focus on e-commerce in Hall E6 and set up a "Social E-commerce Zone". As of now, social e-commerce companies such as Jieanqi, Inglemirepharm, Jiayue, JinYi International, Heng Hao, Yijianyuzhou have officially entered.
Scope of Exhibitors
Facial wash, toner, eye cream, lotion, cream, mask, essence, lip balm, men's skin care, makeup remover, sun protection, skin care set
Why Exhibit
Carefully planned skincare theme events

Connect with quality buyers from more than 80 countries

Utilize the millions of traffic generated by medias dedicated to finished products and fashion to help brands reach hundreds of millions of consumers

Meet experts and authoritative persons, interpret and explore the future trend of the industry
Visitor Category
Regional Distributors from across the country

Top 100 / Regional Chains Top 10 channel distributors in Asia

Mainstream e-commerce buyer group

Social e-commerce

WeChat

Associations

Mainstream medias KOL

Operational Services Agency

Industry experts
Why Visit
Over 10,000 brand-new skin care products from 600+ companies to meet your needs

The categories are more precise, and the special area layout helps you to a better experience.

Top of the line skin care theme halls W1, E1, E2, E3, bringing together global high-end brands

Special theme halls from Japan, Korea, Europe and America

Being one step ahead on getting the latest market hotspots and industry authoritative reports

Regional distributors across the country, top 100 / regional chain stores


L'Oréal(China)Co.,Ltd.
Product Brand:L'Oréal PARIS
L'Oréal Paris is the world's leading cosmetics brand, making the best of luxury beauty available and accessible to everyone. From makeup and skincare to haircare and haircolor, our pioneering spirit leads our scientific excellence and restless innovation. We have been committed to safety, efficacy and quality for more than 110 years. As a brand which has always championed and celebrated women's empowerment, L'Oréal Paris challenges stereotypes with a modern vision of femininity. Indeed, we support all women on their journey to fulfill themselves according to their own rules and desires.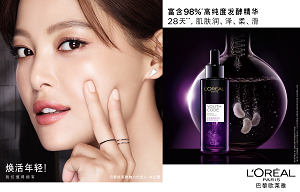 OUSIA
Product Brand:HOLA
In Australia, there are brand stores in Melbourne Central, Chadstone, image counters in Pharmacies, Boutique shop, Souvenir Stores and on-line stores as well. Except Australia, HOLA has been launched in China, Russia, Mongolia, Malaysia, Singapore and UAE. The total outlets (except China) are up to 43.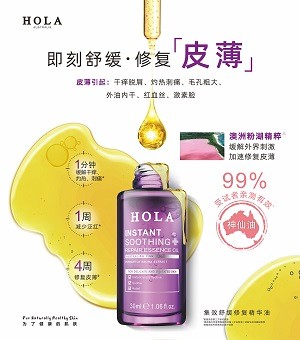 OUSIA
GLAMOURFLAGE
Each item of GLAMOURFLAGE has a beautiful story and guiding angel. Some of them are open and ebullient, some are pleasant and shy, some are sexy and attractive, and some are lovely and adorable… Each girl has irresistible charm and temptation. Classy, noble and unique feelings are mixed, under the distinct and quite atmosphere, there shows retro, modern charm which match and enrich the theme.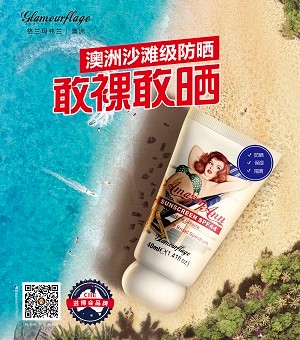 Dr.Ci:Labo
Product Brand: Dr.Ci:Labo
Dedicated to the production and promotion of high quality personal health care products, suitable for various ages push China to raise the level of home health care company's products not only supply the domestic consumer market, but also export to supply the international market. Johnson & Johnson (China) co., LTD. 's mission is to be the most trusted consumer healthcare company in China. The company is committed to producing and selling high-quality personal health products to improve the health of Chinese families.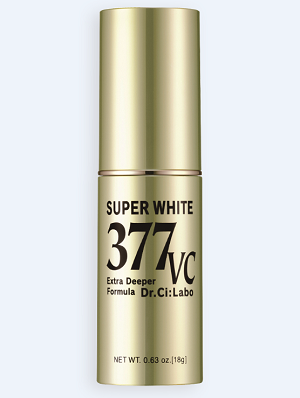 Top Cosmetics Brands

China Meiyi Award

China Cosmetics Retail Summit

Distributors Award

Content Marketing Leaders' Summit