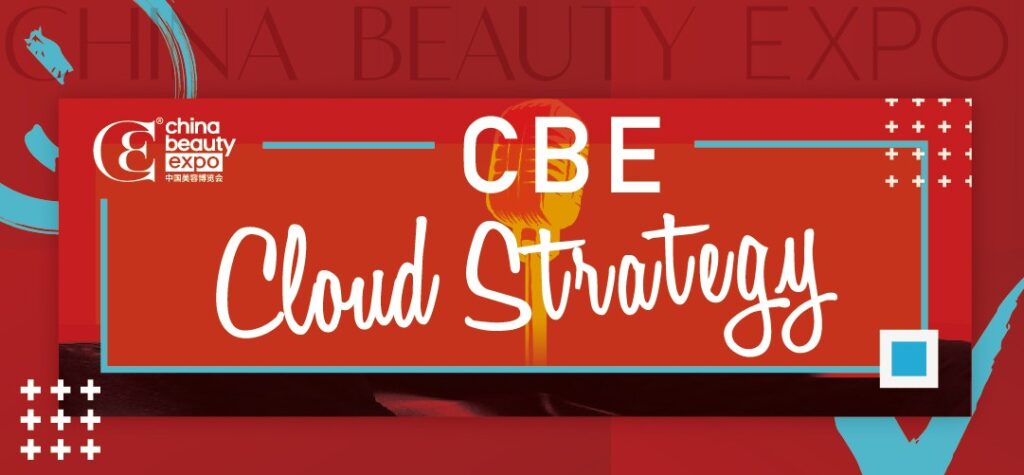 As China starts to recover from COVID-19, data have shown for the first quarter of 2020, domestic cosmetic retail sales slipped to 9 billion USD, a decrease of 13.2% compared with the same period last year. All retailers, from specialty stores to department stores have been severely affected. As an industry leading and influential beauty platform, the China Beauty Expo (CBE) team believes the underlying issue with retailers is their inability to adapt to the crisis with its brick-and-mortar stores and traditional retailers can no longer meet the market demand. For the cosmetics industry, whether its brand owners, distributors, or retail stores, all must be constantly evolving with the times to cater to the market. With the challenges and disruption of COVID-19 likely to stay with the beauty industry for some time to come, China Beauty Expo takes the decision to introduce new measures to position our patrons to be ahead of the market once the dust have settled. The "CBE Cloud Strategy", including "Virtual Expo" and "E-Academy", is built from China Beauty Expo's own reputation as one of the most influential beauty exhibition on the global stage, together with Ocean Engine (Toutiao, TikTok), Tencent, WeChat, Alimama's four official platform engines, and the support from Huishi. In the form of streaming, cosmetics industry's most high-profile platform for online learning, e-commerce, and efficient interaction is borne.
Thank you for reading this post, don't forget to subscribe!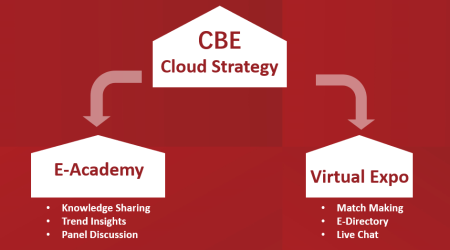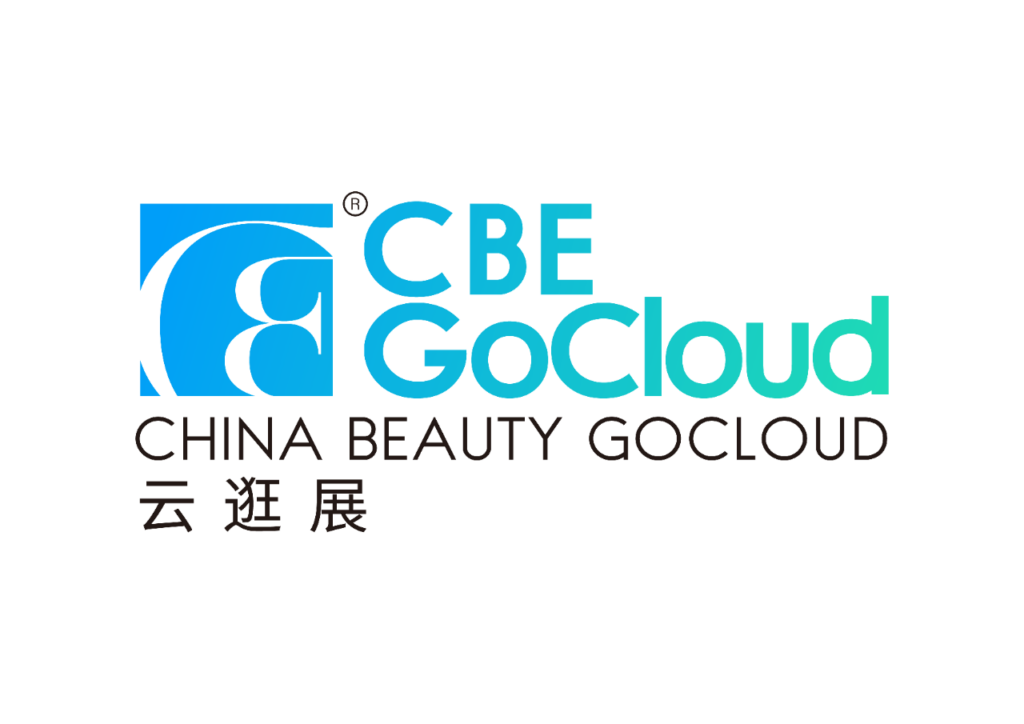 —-"CBE Flavor of the Month", "Exhibition in the Cloud"
"CBE Virtual Expo" utilizes live streaming, influencer recommendation and word of mouth on the platform to exhibit products throughout the year. It comprises of new technologies such as 5G, VR / AR, big data, etc. to hold a "cloud-exhibition" with products being displayed "online" in an enhanced and efficient manner.
"CBE Virtual Expo" invites high-quality distributors, together with OceanEngine (Toutiao, Tiktok), Tencent, WeChat, Alimama and others to create specific online projects of each categories – "CBE Flavor of the Month", as well as country themes from Korea, Japan, Europe, United States, etc. The virtual expo is to give deep insights into the market trends and achieve efficient B2B and B2B2C interaction. From May 18-21, the "CBE Virtual Expo" will launch streaming content of CBE Hottest Product Festival, SUPPLY WORLD, Beauty E-Academy, etc. to form the most influential beauty industry event in May.
E-Directory   – With the newly formed E-Directory, exhibitors will be able


to showcase their products via the cloud platform using pictures, videos,




descriptions, etc.

B2B Online Matchmaking 

  – We connect you with suppliers and partners and customise the matching based on your criteria
Live-Chat   – All of our buyers and exhibitors can book a virtual meeting


room or start a live chat with potential clients. (Currently available for Chinese participants only)
—-"Online Panel Discussion", "Online Summit"
"CBE E-Academy" main focus relies on knowledge sharing, academic exchanges, trend insights, and panel discussion. Through content creation on the "Online Forum", "Online Summit", etc., it offers operating ideas, problem-solving methods and business traffic sharing to develop an intelligent beauty ecosystem.
As the first phase of "CBE Cloud Strategy" in 2020, the "CBE E-Academy" will focus on the theme of "Coping with the entire beauty industry chain under the new condition", with brands, distributors, online platforms, leaders in various fields gathered in the CBE streaming room to explore the corresponding thinking in the form of dialogue, leading the road to the revival of the beauty industry.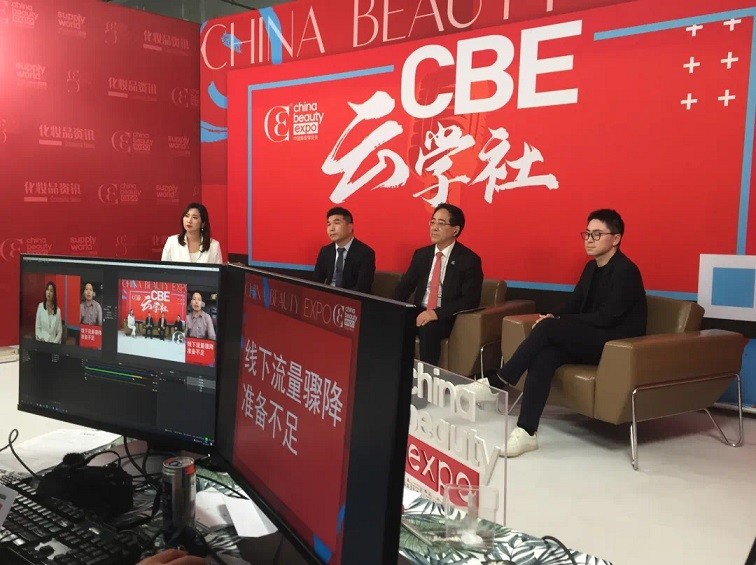 In 2020, COVID-19 has drastically affected cosmetics products, operations, promotions for traditional offline cosmetics retail stores. How can retail stores survive from the challenge?
Young and new consumers become a target for merchants, how to find a subdivision track and precisely breakthrough?