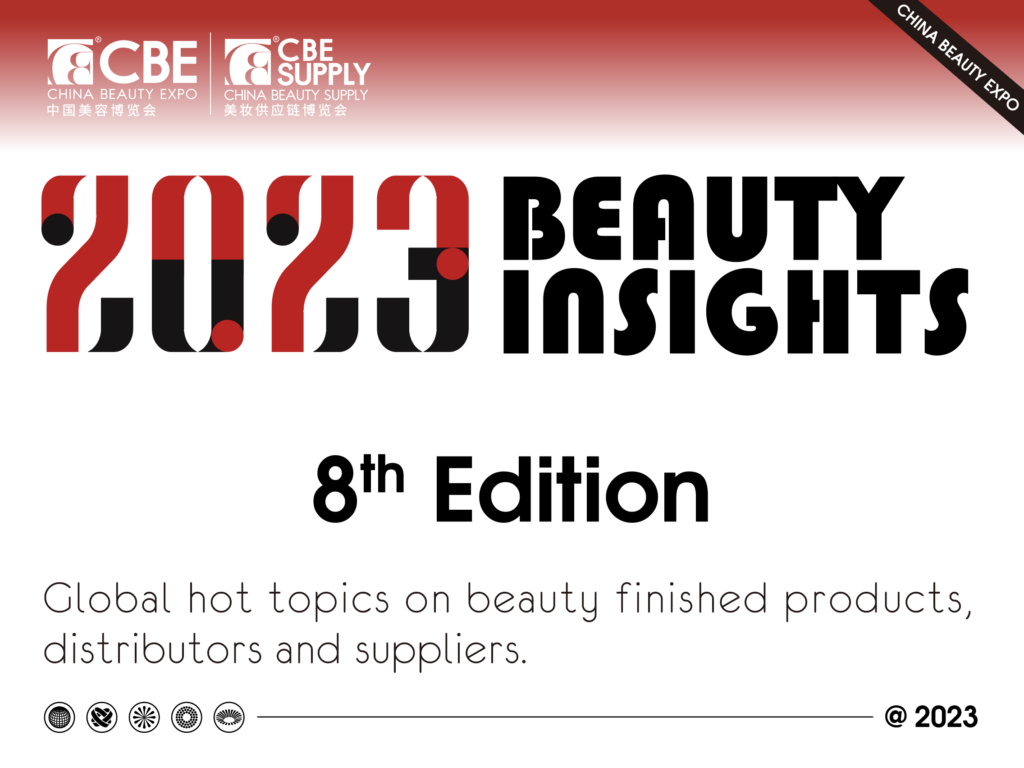 According to foreign media reports, the galvanized brass on the outside of the Chanel Chance perfume bottle will be replaced by an anodized aluminum strip. It said that anodized aluminum not only has the advantage of light weight, but also is one of the most recycled metals by far. Replacing galvanized brass strips can further reduce the damage to the environment.  At present, Chanel has replaced the galvanized brass of the 100ml perfume bottle with a new aluminum strip. By 2024, all Chance perfume bottles will be replaced with anodized aluminum.
Recently, Chanel rented a two-story duplex store of about 1,765 square meters in the Jinghua Center on Jardine Street, Causeway Bay, Hong Kong, and a 6-story street-side advertising facade. The lease period is from May 2023 to May 2026. 2 3-year renewal rights, the longest total lease term can reach 9 years. At present, Chanel has not disclosed the specific decoration and operation plan of the store, nor has it disclosed the rent amount. However, a number of Hong Kong local media reported that Chanel paid a monthly rent of about 3 million Hong Kong dollars (approximately RMB 2.72 million), which is the highest rental case in Hong Kong since the outbreak of the epidemic in 2020.
Indian beauty and fashion retail giant Nykaa released its financial report for the fourth quarter of fiscal year 2023 ending March 31. According to the financial report, the total turnover (GMV) of its cosmetics, skin care and personal care products reached 16.289 billion rubles, an increase of 29% year-on-year. In addition, the number of product orders increased by 22% to 8.8 million, and the average order value (AOV ) at Rs 1,803, up 5% year-on-year.
The 2023 Thailand beauty market trend report released by Kantar pointed out that Thailand's beauty market is recovering strongly, especially the demand for facial beauty products is increasing. This is because consumers' lifestyles are changing, and people's definitions and requirements for "beauty" are also evolving. 81% of Thai consumers plan to spend more or the same amount on beauty as they do now, especially for new and well-reviewed brands.
Recently, Puig announced that Marc Toulemonde will succeed Hervé Lesieur as the president of the skin care (Derma) department and become a member of the executive committee of the group. Toulemonde will report to Marc Puig, the chairman and CEO of Puig. Toulemonde has worked for the L'Oréal Group for more than 21 years, serving as Chief Digital Marketing Officer of L'Oréal USA and President of L'Oréal North America Active Cosmetics.
Clinique and Kate Spade have teamed up for a fun collaboration that combines the vibrant Kate Spade New York print with the Clinique Pop Plush Creamy Lip Gloss collection. Colorful patterns celebrate Kate Spade's signature brand codes and infuse them with a fresh, modern vibe, including spring flowers, colorful stripes, kisses and graphic polka dots.
Following the closure of its high-end skin care brand SNOWBERRY Tmall official store, another brand of Procter & Gamble will be shut down.  According to Bloomberg News, Procter & Gamble will gradually shut down the "black technology" beauty equipment brand OPTE. Company spokesperson Erica Noble said in an email: "OPTE no longer accepts orders for new products and replacements, but will continue to provide technical and warranty support."
The world-renowned luxury fashion platform NET-A-PORTER released its official website, the designer brand "Marc Jacobs Beauty" under LVMH will return to its makeup brand. The first products include eye shadow, lip gloss, foundation etc.
09On June 13th, British beauty brand Charlotte Tilbury launched a mobile app: Tilbury: Easy Beauty For You, which uses artificial intelligence and augmented reality technology to help consumers find the right cosmetics. Founded in 2013, Charlotte Tilbury has grown into the No. 1 beauty brand in the UK within ten years. It officially entered Mainland of China in 2021 and established a Tmall flagship store.
On June 13, Menhood, an Indian men's grooming brand, announced that it has received 20 million rupees from Velocity.in, India's largest revenue-generating financial institution. Founded in 2020, Menhood focuses on male grooming products, covering categories such as intimate care, grooming, personal care, and perfume. Menhood is the first brand in India's men's grooming industry to delve into the men's intimate care space, aiming to break the public's stigma around intimate care-related topics. Menhood is slowly transitioning from a men's grooming brand to a men's lifestyle brand with the launch of lines such as fragrances.