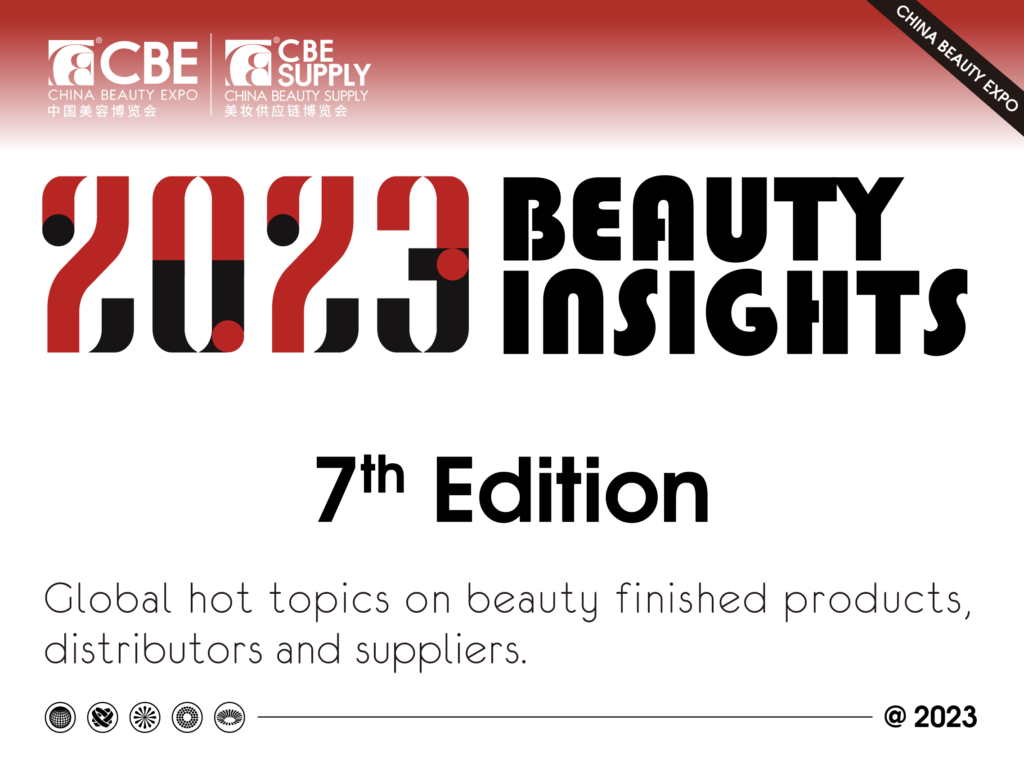 2023 is a turning point for the beauty industry. According to the first quarter data released by the National Bureau of Statistics, the total retail sales of cosmetics from January to March 2023 reached 104.3 billion yuan, a year-on-year increase of 5.9%. The recovery trend of the cosmetics market is clear.
California based cosmetics brand Two Faced is exiting Japan after more than three years in the Japanese market, its operator ELC Japan announced on the brand's website. Two Faced has seven stores in Japan, including Shibuya Scramble Square and Isetan Shinjuku Main Store. The brand entered the market in September 2019.
Unilever announced that Sima Han will officially serve as the new head of Unilever on July 1 this year, and the current CEO, Alan Jope, will retire on December 31 this year. In addition to the CEO position, Unilever has recently announced several personnel changes: Chief Marketing Officer Conny Braams will step down in August, and Chief Financial Officer Graeme Pitkethly will leave the company by the end of May 2024.
On May 29, it was reported that Purplle, an Indian beauty e-commerce platform, had successfully raised $50 million in financing led by ADIA. It is reported that the Abu Dhabi Investment Authority (ADIA), established in 1976, is the third largest sovereign wealth fund in the world with an asset scale of US$697 billion. Through this financing, ADIA will take a stake in Purplle.
Recently, Procter & Gamble's advertisement for Braun hair removal product Silk-expert IPL in cooperation with singer Frankie Bridge in 2022 was banned because of the misleading effect of its "permanent hair removal" promotion. The Advertising Standards Authority (ASA), the UK watchdog, has ruled that advertising claims of "permanently visible hair removal" gives the false impression that consumers may think using the product will prevent hair regrowth.
On May 30, according to the Guangdong Provincial Drug Administration, as of the end of April 2023, there were 3,100 cosmetics manufacturers in Guangdong Province, accounting for about 56% of the national total; there were more than 11,000 registered varieties of domestic special cosmetics in the province, It accounts for about 66% of the national total; the number of registered domestic general cosmetics is more than 880,000, accounting for about 76% of the national total; the number of registrants/filers in Guangdong Province is more than 8,000, accounting for 65% of the country.
Xiaohongshu (little red book) released the "Foreseeing 2023 China Beauty Industry Trend Insight" report which shows that in the next three years, the entire beauty industry will develop steadily at an average growth rate of 10%. The overall annual revenue will reach 694 billion yuan.
On June 7, GetHarley completed a financing of US$52 million (approximately RMB 370 million) led by Index Ventures. GetHarley, an online platform that connects consumers with clinicians and personalized skincare products, Index Ventures is also an investor in Farfetch, Glossier and Beauty Pie.
On June 8, the official website of the China Securities Regulatory approved the registration application of Harbin Fuerjia Technology Co., Ltd. for its initial public offering and listing on the GEM. This means that Fuerjia, which has been through the IPO process for nearly two years, finally got the official approval, and this will add another listed cosmetics company in the A-share market.
On June 6, the luxury brands "Prada" and "Zegna" announced that they have jointly acquired a 15% stake in the knitwear brand "Luigi Fedeli e Figlio". Fedeli's current CEO, Luigi Fedeli, will retain a 70% majority stake after the deal is completed and continue in his current role. Fedeli is a family business founded in Italy in 1934, specializing in knitwear.